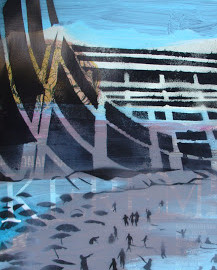 Different sections in a society experience unemployment in different ways. For instance, as discussed before, labor force participation and unemployment rates for women and men differ significantly in Turkey. Compared to men, women experience lower labor force participation rates and higher unemployment rates. This can be interpreted as a sign of a gender-biased and discriminatory structure in the labor market. A similar structural feature can be discerned in the difference between youth and overall unemployment rates. In Turkey, youth unemployment is nearly the double of the overall unemployment rate.
As expected, higher unemployment rates among the youth or the female labor force is not a specific feature of Turkey. In the following two tables below we compare Turkey with Germany, Italy and, as a benchmark, the OECD average. In the first table, while the youth unemployment rate in Turkey is higher to that of the OECD average, Italy stands out as a country where the youth unemployment explodes after 2008 due to the finance-led global economic crisis.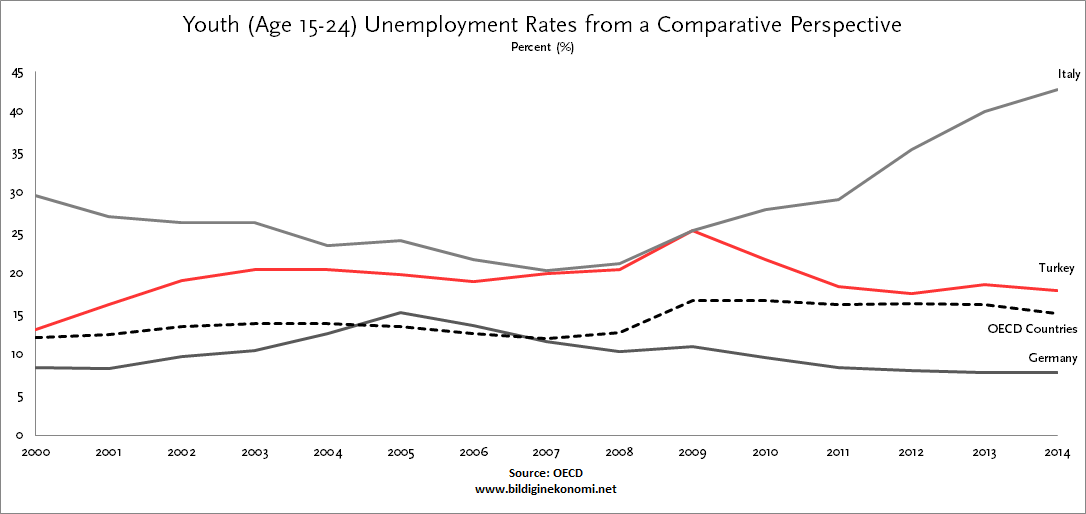 In terms of female unemployment rates (Table 2), Turkey performs much worse than the OECD average. While the female unemployment rates decline after 2009 until 2012, one should be careful in interpreting this trend since during the times of crisis, there is a tendency to hire women as a relatively cheaper labor force compared to men. In any case, upward trend picks up after 2012.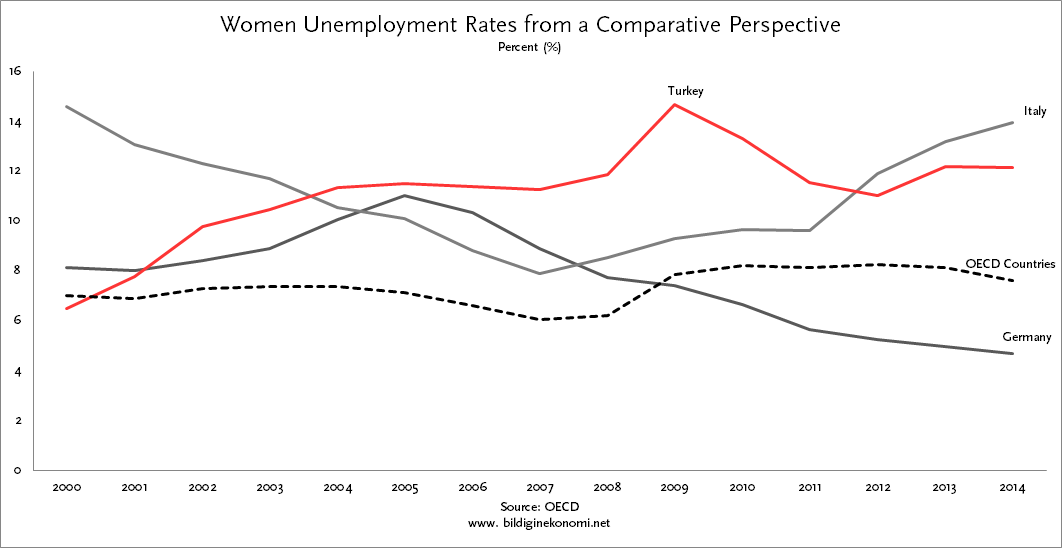 Source:
Comparative dataset is downloaded from the OECD website, "LFS by sex and age – indicators"  link.
Measure: "Unemployment Rate"
Görsel: Nalan Yırtmaç